Mets Trade Collin Cowgill To Angels For OF Kyle Johnson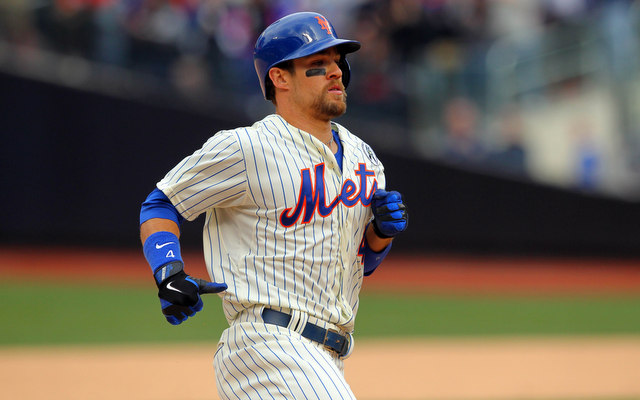 The Mets made their second trade this week, sending Collin Cowgill to the Angels for minor league outfielder Kyle Johnson. The Mets had been trying to trade Cowgill for a few days, at one point offering him for Triple-A pitcher Matt Shoemaker, an offer the Angels rejected.
Johnson, 23, is a speedster currently in the low levels of the minors. He was selected in the 25th round of last year's draft out of Washington State. Last year in 33 games with the Angels' Pioneer League club, he batted .289/.367/.381 with a home run, six doubles, and seven stolen bases. This season, playing for the A-Ball Midwestern League affiliate (the equivalent of the Savannah Sand Gnats), he has an impressive .310/.414/.424 with two homers, 16 doubles, three triples, and 30 stolen bases. He has no power, so he probably profiles better as a center fielder than anyone else.
Cowgill had a brief, but very tough, experience with the Mets. Dubbed as a sleeper in spring training due to his hustle and knack for getting on base, Cowgill, likely a fourth outfielder at best, was thrust into a role he couldn't handle. He finishes with a dreadful .180/.206/.311 batting line with two home runs and just two doubles in 63 plate appearances.